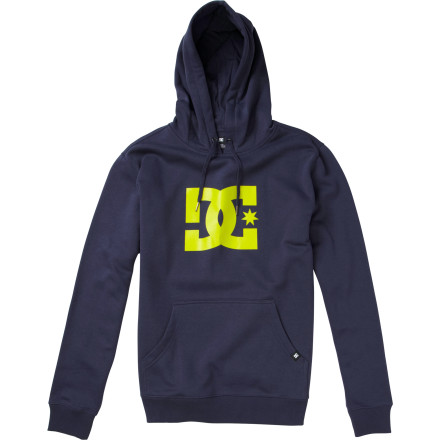 Detail Images
When a twisted turn of events finds you running from a velociraptor, you'll be thankful DC made the Star Pullover Hooded Sweatshirt with dino-proof fibers. What's that, you say? Neither cotton nor polyester are dino-proof? Our mistake. At least you'll be comfortable.
I'm not a large guy but I had gotten the XL in black, After a few washes it shrank a bit. The screen print is cracking and I've owned it for a few months now but it is screen print after all.
Nice and comfy.
This hoodie is a classic DC hoodie in my eyes. It looks just like a basic hoodie and it really is, but its classy DC style. I wear it snowboarding in a big baggy fit and I wouldn't want anything else, perfect fit, keeps you warm and has the slick DC logo on the front. Might seem basic but will always be cool to wear around.
I'm not too large of a guy and these things fit pretty small, so I got XL and I love it. Best hoodie i own hands down. Thanks DogFunk :)
I'm not too large of a guy and these things fit pretty small, so I got XL and I love it. Best hoodie i own hands down. Thanks DogFunk :)