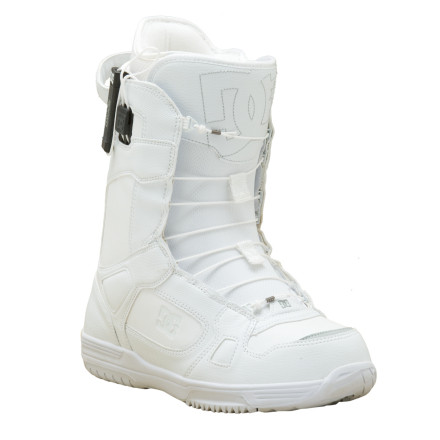 Detail Images
What do you think about this product?
Have questions about this product?
they look really nice, and u lace ur boots REALLY quick....i mean it used to take me at least 10 mins to lace up my boot, with these it took me less than 3. The only problem is that u dont get the same secure feeling in them. A lot of the times i find myself re-tightening them throughout the day. and the laces get a bit messed up, where the left pulley is a lot shorter than the right pully..and it takes a while to adjust and master the whole thing. overall its a quick nice boot, but it has some problems. It's a good replacement for the BOA's if ur not looking to spend too much money
do you know how these fit? true to size...
do you know how these fit? true to size of street shoes?
yeah, just use your street shoe size.