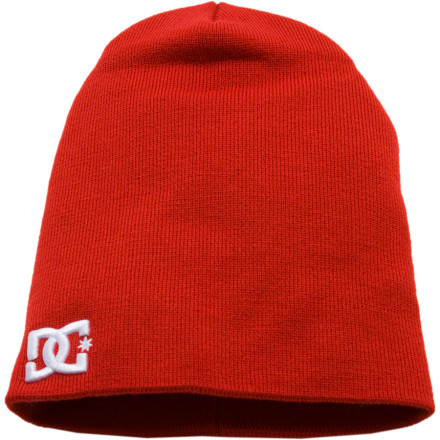 Detail Images
Strut through the streets in your toga and DC Roman Beanie as the filthy peasants grovel. It can be so annoying at times-some of them don't even toss rose petals as you walk by. And occasionally one will throw himself to your feet, begging for mercy and delaying you on the way to bathhouses.
crazy comfy, steezy and warm. The perfect combination for thoose who like their beanies bigger than their scalps...!
How many inches tall in this beanie? I ask...
How many inches tall in this beanie? I ask because i've ordered beanies in the past and they've all seemed tight around the ears.
Sup Imri!

Well from the review below us here, it seems as if this beanie is smurf style. I don't really think you will have a problem with this beanie covering your ears as the previous reviewer said it was made for "cone heads"...from France :P
I bought two. The beanie is too long. I don't like wearing it. I think it would be okay for the snow, but day to day wear it doesn't look good because it's too long.
This beanie is huge. I think it was made for a cone head. Returning it. Got a 32 beanie in red instead. Great color and style, but thats it.