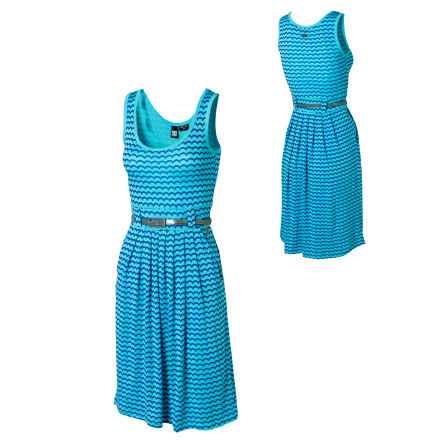 Detail Images
Very interested in this dress, but I am...
Very interested in this dress, but I am more of a plus girl. Boxy shape on my waist and usually wear XL or XXL with some dresses. Does this dress run small?
I'm a bit on the plus size too but DC fits good for up to a size 14-15 in my opinion. The shirts run a little small sometimes but the dresses always fit me comfortably
Super comfy and very flattering. I now have it in the blue wave pattern and black!
I have this in black and I love it. Soft fabric, pockets, a flattering cut and a little cute contrasting belt that gives extra style. I'm tempted to get a blue one, too!
This dress is super cute fit and stylish. I ordered it in black, which looks more like brown. I really like the dress, but I am trying to find a cami to wear under it since the chest area is VERY SEE-THROUGH. You will be providing a sneak peak if you know what I mean.