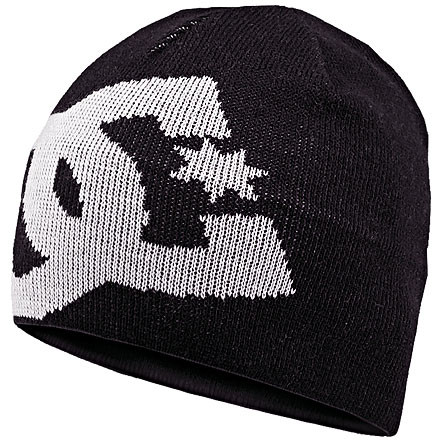 Detail Images
Description
Laid back beanie with classic logo built in.
The warm and simple DC Big Star Beanie makes it known who you support. DC knit its classic DC star logo into the front of this acrylic hat.
Had the black hat for 6 years and lost it but got the gray one here. Great hat but the black colored one has strands of white which is the only negative i can say. Buy it. insulates well.
It's a great hat for a girl, but it's a little tight on my head. It's not too big or too thick, and it looks pretty cool too!
This is really nice beanie! I am with it second season and it's really warm and good to wear! One of my favorites! It's good for a girl, I haven't seen it on a guy, but it fits perfect on me, and on my sister :P
Nice hat, but not for large heads!
I love the style look and feel of this hat. Seemed like it would be durable too.
I have a large head and this was too tight though!
Do not buy for a large head. One size does not fit all.

I think small to regular size men's heads would enjoy though.
Bald guy needing insulation
Great addition to my beanie collection.
Plain and square shaped hat
I'm a Hip-Hopper and this didn't fit my style at all. It was to square shaped and to short. Gave it away to someone who loved it, so I guess it's a matter of taste.

Bottom line: Traditional beanie that seams to work well on chilly days.
Great beanie. Good fit overall but i have a fairly good size noggin so it is a tad bit tight. warm, comfortable, and nice big DC logo keeps you looking stylish.
This beanie looks awesome but it's a little small. At least for me it was, i've got a good size melon on my shoulders though so i can't complain.
i lost the hat but it was awesome!!
bought this for my boyfriend who loves DC, and it's his favorite hat! fits perfectly, keeps him warm, and looks great!
this beanie is great she loves the look and yes i got it for my wife and ill tell you what guys these look good on girls too so start buying up...she loves it
Great fit..period. Its not too thick or thin, its not too big and dumb looking. The color selection along with the price make this a must have for anyone who wants a warm head.
Another quality DC product
Love it. Keeps my head warm and it looks sweet.
DA Dc Big Star Skully (Beanie) Gets alot of attention,from people of all ages, buy'em while it's hot.. Ya Dig ?
If you wear the DC shoes you have to have this good lookin' beanie.
Fits good, looks great, chicks dig it ...
, ☃bcs_badge_alumni_label☃
This beanie is pimp.
I love this beanie the only problem was figuring out what color to get. I'm tempted to buy at least one more!
Wears well doesn't stretch out like some cheap s!#&.
This beanie is great. It's extremely comfortable and comes in very applicable color variations. For the price and quality you can't beat it.