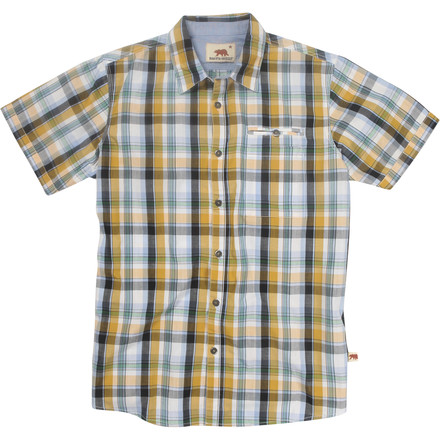 Detail Images
Description
Spring is the season of the farmer's tan.
Big bears aren't the only mammals that hibernate during winter, so as droves of attractive strangers begin to emerge from heated apartments, button up the short-sleeve Dakota Grizzly Cody Shirt so they notice the guns you grew while chopping wood this winter. As the month heats up, free your pasty winter skin while staying true to your minimalist ideals with this recycled cotton shirt.
good but narrow shoulders
narrow shoulders. I ordered an XXl it was good but I have wide shoulders being 6'3" 240...