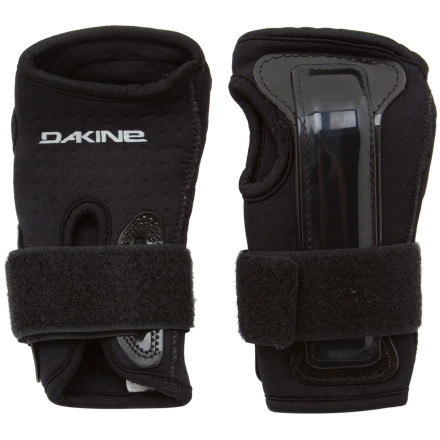 Dakine Wristguard - 1 pair
I bought these to use when I go mountain boarding, and so far, they have worked out great. No broken wrists thus far. Only wish is provided support on both the top and bottom part of the wrist, rather than just the bottom.
These wrist guards have zero support and do not restrict wrist movement at all. They are completely worthless.
It's good to save my wrist. I ass-off several times. so I bought.
It's good.
Saved my wrists; if only I had these for my elbows
Last year while goofing off after a long day, I slid off a hit the wrong way and landed with my arm straight down and flexed. I pogo sticked off of my hand. Thank god I had these on; my wrists survived. I wasn't wearing any other protection unfortunately and I dislocated and fractured my elbow, but it was a much better heal than my wrists.
Terribly designed. Ideally, you want your snowboard wrist guards to be long, somewhat flexible, and have support on the back of your hand. These things fail on all three counts. Check out http://www.ski-injury.com/wrist.htm to see what can potentially happen with these; the guards in those photos and next to the x-rays are this same guard, just an earlier model. These may be worthwhile for absolute beginners, but even then I would go with another company. RED, Protec, and Seirus make way better models, don't waste your time with these.