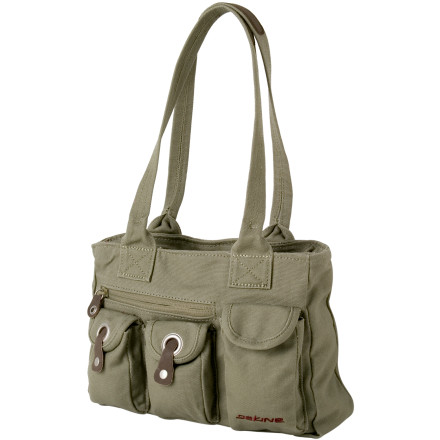 Detail Images
, ☃bcs_badge_alumni_label☃
She said it was cute??
My sister loves this bag and I never can find something she will like. Its small but you can actually fit more than a camera and a wallet in it (I saw her using it!). DAKINE makes good stuff even when its not on the mountain.
This purse in awesome its got room for everything i honestly didnt think it would hold as much as it does
somehow, this bag wasn't quite as large as i had anticipated, but it is still awesome. plenty of room for everything, and lots of pockets. yay!
It is a overall cute bag. I just wish the handles were slightly longer, when I put it on my shoulder it always slips off. Other than that it has plenty of pockets and the bag is too cute!