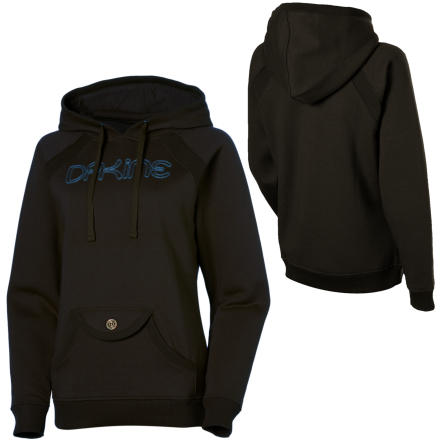 Detail Images
Snuggle up in the DAKINE Women's Twilight Hooded Sweatshirt and catch the latest vampire movie series. You've been dying to know what the hoopla is all about, and this comfy hoody keeps you warm and cozy when you realize that these movies are wayyy predictable. At least they're entertaining and pass the time away on rainy days.
What do you think about this product?
Have questions about this product?
very warm and comfy sweater, I use it to be at home, walk the dogs, sleep, pretty much all the time!
OHMYGOSH! How do I love this sweatshirt! First of all, it's got a fitted cute so it looks amazing on. And even though it's form fitted, it's long! I love sweatshirts because of how comfortable they are, but I want to be able to wear them out of the house and look cute. And this one's cut, length, colors, and cute pocket it perfect for that.
I received this as a gift from my husband and this sweatshirt fits like a glove. The arms are long, the waist is long, and it is super warm. Fits true to size.