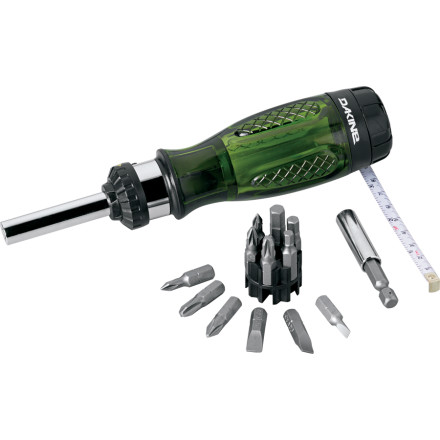 I use this bad boy for everything! Great for adjusting my bindings and fits nicely in my camelbak. It comes handy around the house as well!
This is my favorite tool in my house. It has everything I need and I can just throw it in my ski bag so I always have a screw driver and wtv. else the other stuff does. ha ha
i didnt see any reviews so i thought i would put one up since i like to go by these things. Anyways this screwdriver should replace all the non powered ones at home depot. Really.. this thing is a little heavier than i thought but it REALLY works well and can be used around the house for absolutely anything you can think of in the off season. Built like a tank and will get any screw out. Extender is great to reach those pain in the Arsh binding screws when on the mountain after a tour if something gets loose.
A must have tool for the back back! Has a bunch of bits and the tape measure is cool for measuring the stance on your bindings in case of a mid mountain adjustment. Pick one up!