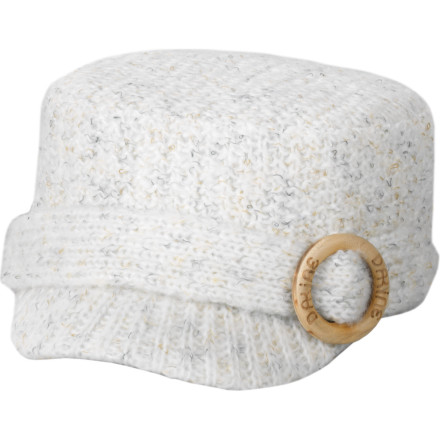 Climb under the DAKINE Samantha Hat, and let it take you all over the world. The Samantha gives you a look of distinction and experience that makes it more believable when someone mentions a far-off place, and you lie about having been there.
Super cute hat. I get lots of compliments and it fits well, not too tight, not too loose.
Great hat to keep the rain off with tiny flecks of color. I will wear this one a lot!
Cute hat, but not one size fits all...
Unfortunately this cute hat is not really one size fits all. Reading the reviews, you'll see that it's too big for some people and too small for others. The problem is the band doesn't stretch like a one size fits all cap should. For me, the hat was too small and squeezed my head. It looked cute, but I just had to return it.
too big for my little head
i have a small frame and a small head and this cap is too big, which is too sad because it is super cute... it is very nice.
i have a 6 3/4 head and this cap is way too big.... so if you have a smaller head, do not purchase... it is too bad though, because it is super cute
Super cute hat, even with short hair (i have a chin length bob), but it's tight and would probably result in a headache. I don't have an overly large head!