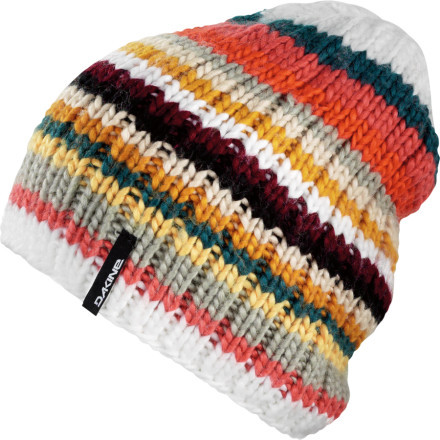 Unanswered Question
how long is it actually?
This slouch hat is pretty legit the material is good and you have to have a really small head for this not to fit right. I am disappointed with it though because some of the yarn has come apart and now i have a hole in the back. >_> so maybe i just got a bad one. i'll buy it again and see what happens..oh and also the purple is not as dark as the photo shows. Yes it is long but it's supposed to be that's why its called a slouch hat! I skate in mine and it stays on my head just fine even though my head is 21 1/2 inches around. ..
Looks awesome super soft, for me works quiet nice. Yes it is very long its not very durable and honestly its made to mostly look good. not something you wanna buy to do anything real athletic in. i also have a smaller head but i have a lot of hair to make up for the room, but on the hole i am happy with my purchase. i would recommend it to others.
Does this beanie have a linear in it? if...
Does this beanie have a linear in it? if not can some one suggest a beanie that does or is super warm for those chilly days
Best Answer
It does not have a liner in it.
I have a small head and this beanie was to loose to stay on my head, it didnt have a tight enough fit and then it is made long so you can wear it to sag down in the back(rasta like) and that just pulls it back even more. I love the colors but my head is to small, buy if you have a large head or large hair.