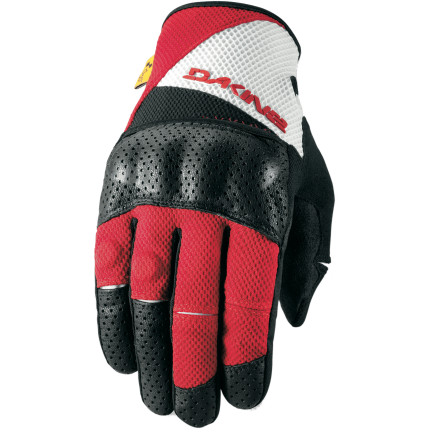 Dakine designed the Defender glove to provide all the protection that you need for cutting it close to trees. Tough armor and burly leather coverings keep your knuckles and fingers safe while you smash through the foliage. If it's hand protection that you need, you won't find much tougher than the Defender.
The back of the Defender glove is ultra-breathable open nylon mesh. Air flows freely through the glove to keep your hand cool and comfortable. Composite knuckle armor protects your knuckles during an impact. This armor is covered with durable, drum-dyed leather, which is perforated to allow air to flow through the glove. The palm is tough Clarino synthetic leather. Padding is a lightweight D30 pad, and silicone grippers on the fingers add grip to your brake fingers.
The DAKINE Defender Glove comes in five sizes, from X-Small, to X-Large, and in the color Red.