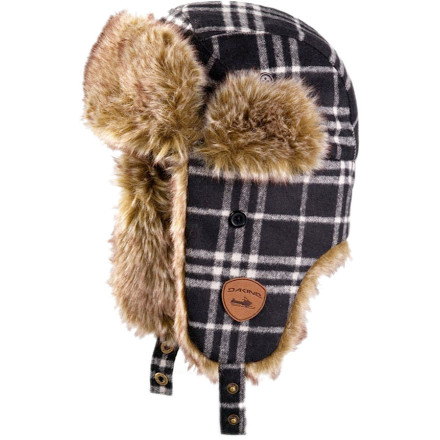 Antarctic explorer Charles 'Chuck' Waddlesworth was the first man to discover the benefits of snow when toilet paper is not available. DAKINE celebrates his discovery with the Chuck Hat. Unfortunately, Charles died on the same expedition from a severe case of frost-hole.
What do you think about this product?
Have questions about this product?
Awesome shipping, just in time!!! It looks amazing and very good quality... :)
seems like a quality hat and dig the details. olive looks more like a green olive should.. sortof an army fatigue green, not so much brown as shown in the picture.

The only problems with this hat is they put the hole for hearing in the wrong spot, it's supposed to be covered by the flap if it's in the downward position.