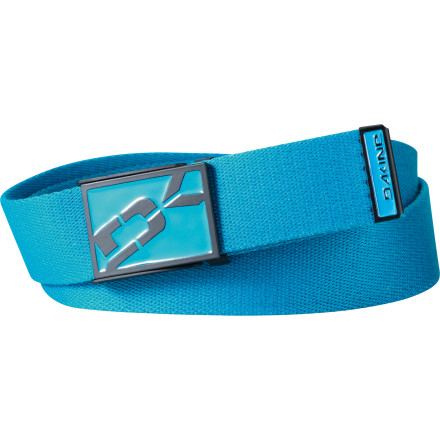 When you put on the DAKINE Camron Belt, you become an instant diplomat of getting money, doubling up, and all things Harlem.
What do you think about this product?
Have questions about this product?
Nice colour with out being Flouro
OK, i ordered this from half a world away, it took a few days to turn up, and i am happy with it. The belt is a little wider than some skate belts, but not so wide that it will fold on itself. I got the green, the colour is nice and the picture is a fair representation of it. I thought this was a typical skate belt buckle, but turns out its not. The buckle is not an adjustable skate buckle though, the strap is attached, so you can't shorten the belt at the back, so keep that in mind if your Also, the buckle has to be open fully for the male end to fit through and even then its a tight fit (but it goes in ok).