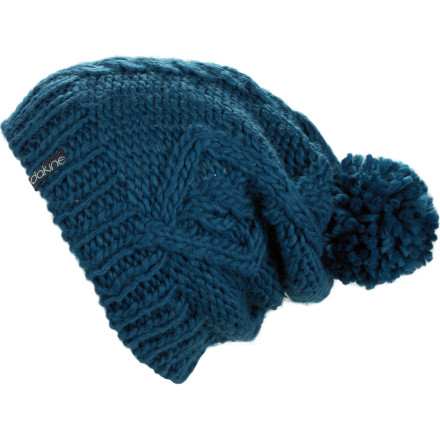 Pop on the Dakine Beverly Beanie and stick out in a crowd. Seriously. The pom-pom on this peaked cap reaches sky-high, so you needn't send smoke signals across the county fair to find your cronies.
Unanswered Question
Where was this hat made?
I got this touque in purple. Its quite a bit darker than it shows up but still rad. This touque fits really loose...and is more floppy than I expected. I don't know if its just me or what but I have a really hard time telling if the touques will actually be snug fitting or falling off my head.