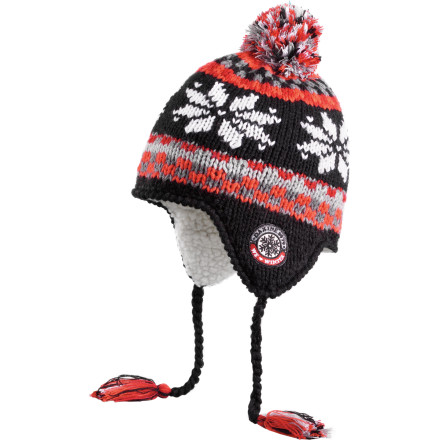 To describe the Dakine Women's Allie Pom Beanie, we could use a bunch of large, archaic words such as, brobdingnagian, pulchritudinous, or promethean. Or we could just tell you that it's roomy, beautiful, and inventive. Whichever works best for you....
I was looking for a new hat to go snowboarding with and didn't want just some ordinary plain colored hat, so i got this one. It looks great and is very warm for those really cold days. Fits a little snug at first but after wearing it around for a day, it fits great! Definitely get it if you are looking for a nice durable hat for winter sports or just chillin around.
How warm is this hat? I live in Jackson...
How warm is this hat? I live in Jackson WY and we reach -50 quite frequently. I'm looking for a hat that I can wear on long (2 hour) hikes.
No you need something with down.