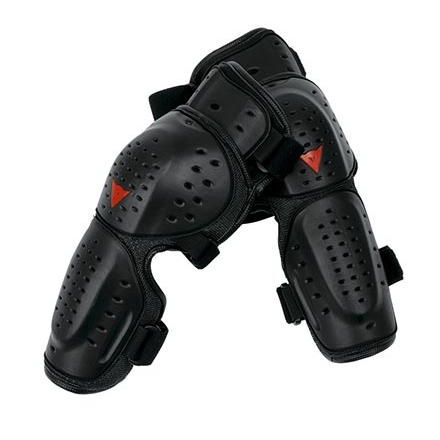 Community Images
Share your thoughts
What do you think of the
Dainese
3X Elbow Guard
? Share a...
Bought a pair for me and the wife. For me, because I ride clipped in and I'm too old to be turning up at work with divots. And for the wife, to encourage her to take more risks. Excellent product for both purposes. Comfortable and secure.
Anyone know how to figure out the correct...
Anyone know how to figure out the correct sizing on the Dainese 3X Elbow Guard and/or the 3X Knee Shin Guard?
view the sizing chart....I am 5'7 medium build....don't do any lifting or whatever and a medium fits good.
Don't skimp on pads. These are worth every cent.
I purchased these elbow guards with the matching knee/shin. They Arrived in 2 days to my door and shipping was free. Dayyum, great turn-around time. I was thinking it'd be at least a week.

I took these out on the jump trails and sessioned with them for 2 hours. The fit, even being brand new was close to perfect. No slippage like you would get from the cheapo $17 elbow pads with the criss/cross adjustable straps. These 3 velcro strap system makes it ultra comfortable and reduces binding in certain spots like you'd get with the cheapos.

I tried Fox cheapos, I've tried the 661 race. I won't even bother with any other brand from now on. I'm hooked on Dainese. It's a bit more spendy but I ask myself, do I want to go on the cheap with saving my skin? The answer was a resounding NO.

Besides, right now, they're 20% off if you have the promo code.