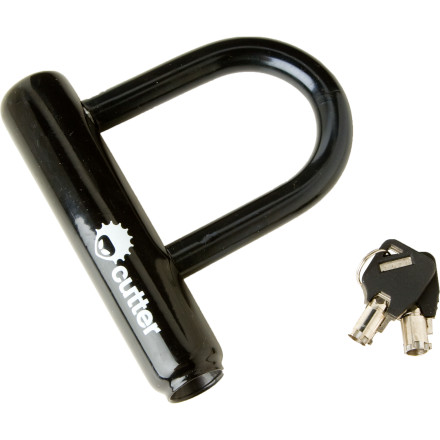 Detail Images
Whether you're just locking your ride up while you hit the grocery store, or engaging in a little civil unrest, the Cutter Shackle U-Lock will be the new go-to in your lock arsenal. The shackle features a hardened-steel U and a tubular-keyed lock to fend off all but the most persistent perpetrators, and the unique shape provides plenty of grip options.
This little guy is solid, but the small size is an issue. The size makes carrying it around easy, but it also means there are only certain places you can lock it up.
Unanswered Question
I thought that Kryptonite replaced a bunch...
I thought that Kryptonite replaced a bunch of u-locks because of the tubular lock... is this any safer than those that were easily broken into with a plastic bic pen barrel?