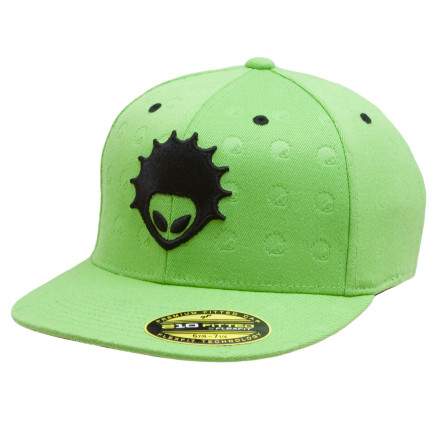 Detail Images

Community Images
Enjoy the greenness of this hat, wicked awesome!
really comfortable, i have two hats from cutter and wear them every day
quality hat you won't see anybody else wearing
Aside from the, "Oh, so you're a cutter?" questions from bystanders, this hat is the best. From the silk lining to the embossed logo patterned on the outside of the hat, it's obvious a lot of care went into making this baby. It does get a little hot under there, but that's just another excuse to wear it all year! The bright green gets ya noticed, and the other sprocket heads will get the logo joke. Great purchase, especially when it's on sale.
i was super stoked to order this hat. love the color. nice hat with great details on it. hat weighs a lot. at least twice as much as a regular baseball cap. the fabric is this thick and would probably suck in the summer time. i got a size s/m and it was way too big. not even close to fitting and had to return it.
This hat is sick. I love the flex-fit on my bad hair days, and the logo looks like a cool little alien.

Big thanks to Jonny A for hooking it up!
Bright and loud. The green is an awesome lime green color, super electric. The fit on this is great. Fits snug to the head and the detail on it is spectacular. Promote some underground, promote Cutter!