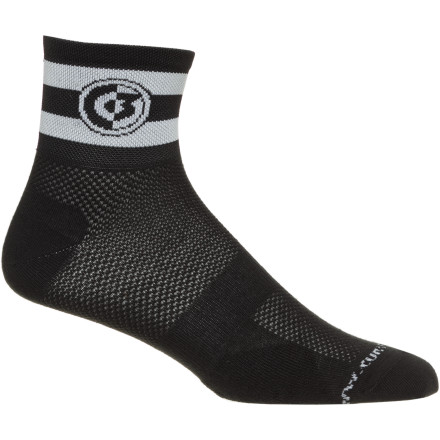 Detail Images
If you feel like fashion bested function with the tall socks craze, you might be interested in the C3 Ultralight Socks from Curve. They're designed to be cool, comfortable summer socks, and they have a shorter cuff to prove it. Why insulate your shins when the rest of you is sweating profusely? Doesn't make sense does it?
Even though the C3 Ultralight Socks are built for the heat, with lightweight mesh knit across the forefoot, they're built to last. The toes and heel are reinforced to wear longer and to offer protection against chafing inside stiff-soled shoes. The Coolmax material wicks moisture away from your feet. This also helps ward away the chance for blisters. By keeping your feet dry, they'll be slicker inside the socks, reducing friction and therefore the shear between skin layers that causes hot spots and blisters.
Curve makes the C3 Ultralight Socks in Black and White. They're available in two sizes -- Small/Medium and Large X-Large. A simple three stripe design with a C3 logo graces the 7cm cuff.