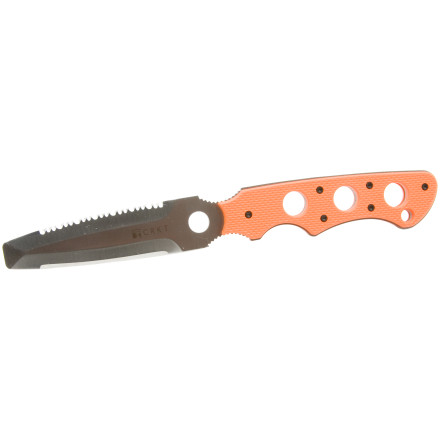 Detail Images
What do you think about this product?
Have questions about this product?
Nice knife, mediocre sheath clip
I like the knife a lot. But the sheath led me to put a different knife on my PFD. The sheaf is fairly big, but that didn't bother me. However, the clip sticks out far enough that I would hit the knife while rowing. Also, the clip is flexy and soft. It gradually bent open enough that the knife was flapping around on my PFD. I had the clip attached to the sheath as pictured above: clip open towards the tip of the knife. Perhaps reversing that would have been more stable and less likely to bend the clip. It was never likely to come off; the clip has a little hook on it that makes it pretty difficult to pull off a belt or PFD tab, but it didn't feel secure. If you can mount the sheath with straps, then it would feel a lot more secure.