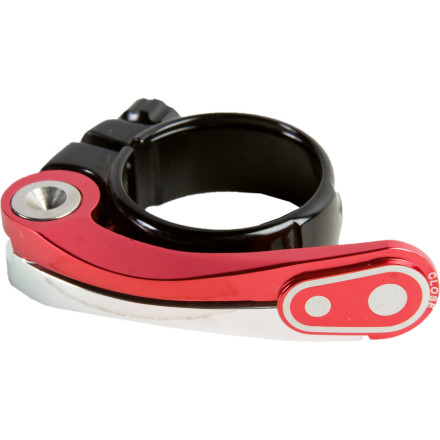 Detail Images
The ingenious Crank Brothers' Split Seat Collar has a two-stage quick-release that reduces the amount of force needed to close it by half. No more struggling to get your seat to the right position after a nasty climb.
Crank Brothers Split Seat Collar.
this piece looks good on the bike thats it
levers are pointless but it looks great
Purchased the orange one for my bike. I love the look. I would say the two stage levers are not any easier than a normal lever. But I didn't buy these for the levers, I bought it because it adds color and looks pretty nice. I have to say I love the way it looks.
Crank Brothers Split Seat Collar
Excellent, beautiful, very nice.