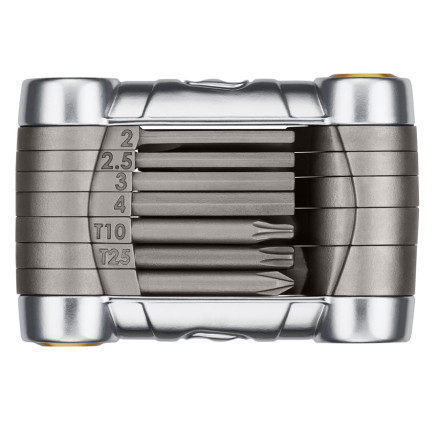 Videos
Description
You went from a jelly into a jam.
The Crank Brothers PIXL Premium Multi-Tool will get you out of your next sticky jam with a full array of allen wrenches, three screwdrivers, two torx wrenches and one helluva nice body.
I really like the indexing function, but the bits don't seem to be hardened enough for much use. My T25 bit was starting to look like a helix. Crank Bros. honored a warranty, and it came back with a chromed bit...not sure if that is a running change or only a warranty replacement.
Crank Brothers PIXL Premium Multi-Tool