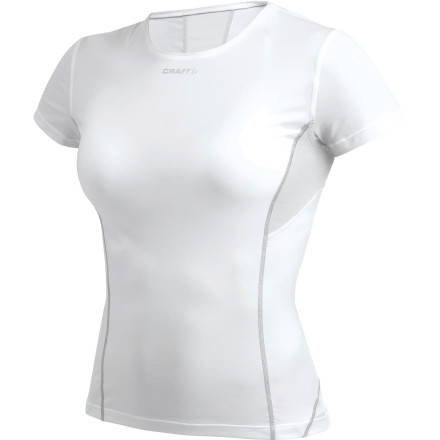 Community Images
If ventilation and quick-drying properties really are the top order of the day (and when aren't they ... nobody likes a sweat-sogged run), slip into the featherlight Craft Cool T-Shirt w/ Mesh. Light, stretchy poly incorporates mesh panels at the sides and back to let sweat escape right where you sweat most. The air breezes right in, and moisture evaporates right out. Pretty efficient, if you ask us.
Beat the Heat with Craft COOL
When its HOT, beat the heat with Craft COOL. Keeps you comfortable, dry, fresh and provides UPF 50 sun protection.