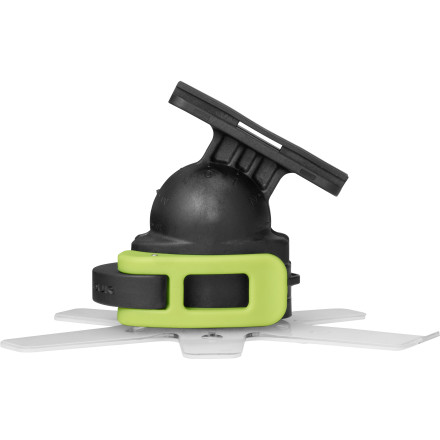 Grab your Contour helmet cam, waterproof case, and use the Surf-Wake Board Mount to turn your surfboard into a mobile studio. An adhesive pad keeps your camera secure while you ham it up and demolish the whitecaps, while a multi-position rubber ball inside the mount allows for a full 360 degrees of rotation. Count on the small tether to keep your trusty cam safe when running barrels goes awry.
What do you think about this product?
Have questions about this product?
Not just for surfing anymore.
Got this mounted for my contour on my powder skis. Works great for all sorts of situations. Don't limit yourself by the description, experiment with different mounting points and positions and this is a great one to do it with because of the unlimited angle of rotation and angled mount position.
The design of this mount is genius! I love that I can leave the base on my board and it is so low profile you don't even notice it. Attaching the rotating head is a snap. Be sure to follow the instructions on cleaning and applying pressure on the adhesive (and allowing 24 hrs for the adhesive tape to fully cure). You can't put the adhesive down over surfboard wax. Nothing is going to stick to wax so don't even try. I'm going to get more bases to put on other items including my boat.