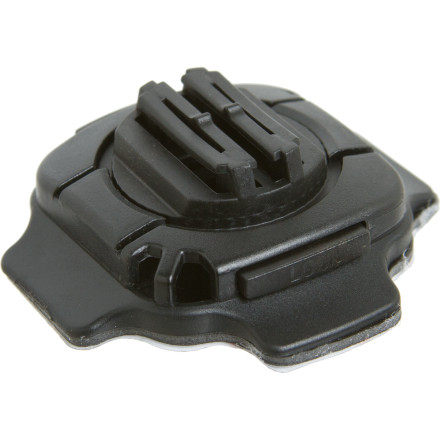 Detail Images
Attach your Contour helmet cam with the Flat Surface Mount and prepare your viral Internet debut. Rails, chutes, drops, single-track, and urban playgrounds melt at your feet before your anti-gravity skills, and the Flat Surface Mount helps you document the juicy goodness.
Share your thoughts
What do you think of the
Contour
Flat Surface Mount
? Share a...
Posted on
I am planning to install this camera on...
I am planning to install this camera on the dashboard inside my car. what I like to know is that would I be able to rotate this camera inside or outside( I mean being able to rotate it 180 degree ) to take shots from the road or if I need from inside the car. ( it will be mounted within my arm reach) ...Thanks
Responded on
The mount rotates 360º and locks in place with a button at any angle.
These work ok if you have a very flat surface to mount them to. You can buy extra adhesive pads so if you want to move them or share it you can. The surface must be clean and little to no curves or it will not adhere to it.
Posted on
Does the T bar mounting piece tilt front...
Does the T bar mounting piece tilt front to back/up and down like the vented helmet mount as well as rotate?

Looking at mounting this on the top/front of a Smith Variant Brim helmet since there's not really any other good place to put a fixed mount. I seem to get an awful lot of jiggle using the vented mount on this helmet, and I'd like to reclaim the use of the vents for colder and wetter days.
Best Answer
Responded on
Sid, it only rotates and does not tilt like the vented helmet cam.