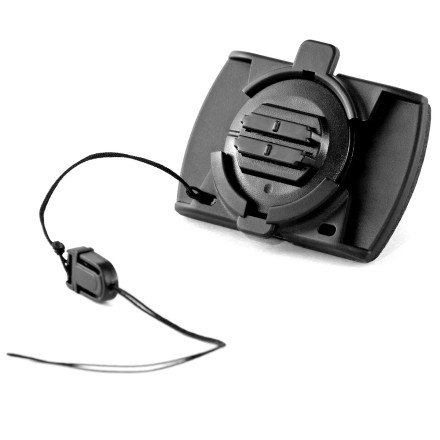 Helmets restrict your mojo and VholdR doesn???t want your creativity to suffer, so pick up the ContourHD Goggle Mount, strap your stupidly lightweight headcam onto your goggles, and prepare to send it.
wear a helmet
Gender:

Male

Familiarity:

I've used it several times
I ski with a helmet and recommend you do as well. That said, I definitely don't have a camera mounted to my helmet. I use the Contour goggle mount. With the goggle mount flush against my helmet, I'm able to capture relatively smooth footage. I can swap goggles w/ a buddy for a run and they can film. Simple, easy, and my dome is protected. Caveat, the goggle mount doesn't work well w/ all helmets. I wear a POC Skull Comp which has a full shell to the bottom of the ear.
Contour Goggle Mount in action
The goggle mount is good and worth having if you don't wear a helmet. It does bounce a little on choppy snow, but on the groomers and in the powder you don't really notice it much in the video. Be careful when backflipping though because the weight of the camera will pull your goggles up over your eyes and you won't be able to see your landing. It also pulls your goggles to one side a little so they are a little crooked so be sure to tighten up your goggles so they are nice and snug on your face. This is worth having though!
It holds the camera securely but tends to get video bounce and the weight of the camera pulls slightly on the goggles. On smooth terrain it works fantastic.
This does just what it says. It attaches securly to your goggle strap. Only problem I have is that the weight of the camera makes it shake on every bump. So you will get a bumpy picture if your not on smooth ground. And who records the smooth boring crap?
Doesn't the base unit come with one of...
Doesn't the base unit come with one of these?
Yeah, if you buy this camcorder, you will get the mounting hardware to attach it to a helmet, this particular attachment will make it able to attach it to your goggle strap if you decide to run it with out a helmet.
Stability issues, but it's tolerable
The goggle mount is a shaky, although very secure. For long-term, non-helmet use, a DIY rig might be desired.