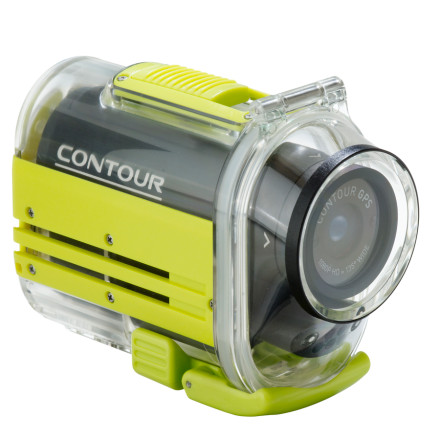 Detail Images
You already protect your skin from the harsh, wet elements with the best waterproof snow and river gear that money can buy, so why would you leave your Contour+ Camera exposed to Mother Nature's wrath? Whether your adventure plans take you to the tops of snowy mountains, the depths of raging river valleys, or to the ocean's shoreline, Contour built its Contour+ Waterproof Case to protect your Contour+ camera from rain, sleet, snow, and surf. The case won't nullify your camera's best features like the single record button, laser alignments, or its voracious mounting flexibility with compatible TRail Mounts. And it's also designed to work with other VholdR wearable camcorders, although with limited functionality on the record switch and power button features.
Note: this case will not work with the Contour GPS Camera; for that camera, you'll need specific Contour GPS Waterproof Case
I don't really trust it.
Familiarity:

I've used it several times
So I had this case on my Contour+2, which is not waterproof at all (the case actually ships with the camera so you can use it in water). I was spending a day jumping off cliffs into water, with the case attached to my shorts via a sling. When I climbed out of the water, I look down to see my case wide open, no camera inside. I panic. I then look into the water and see my $350 camera floating into the abyss. I dive, and somehow come up with it.



The camera still works after sleeping in a bag of rice for a week, but I still learned to never trust this case. Apparently if you bump it on a rock, the locking arm will pop open and allow the camera to come out (and there is no way to secure the cam to the case). Now when I use it, I keep the lever shut with paracord and tape. Junk design, Contour.



That said, the slider works really well, and the microphone actually can pickup pretty decent audio for being watertight(ish).
Is this a camera and a case or just the...
Is this a camera and a case or just the waterproof case?
It $40, what do you think?
Best Answer
This is just the waterproof case.
Best Answer
It is the brand along with the product name and its description.
This thing is bomber! Gone swimming with it and found that it traps enough air to make your camera float if it falls in the water!!! One wish for the case is to incorporate a mic output so that i can still get audio!
I'm assuming this *IS* the case for the...
I'm assuming this *IS* the case for the GPS Contour, since it's more expensive than the standard Contour WP housing and has a picture of the GPS Contour installed in it.
Hi Scott,

This is the Contour+ waterproof case. If you're looking for the Contour GPS waterproof case, search VHR0015 on Backcountry.com