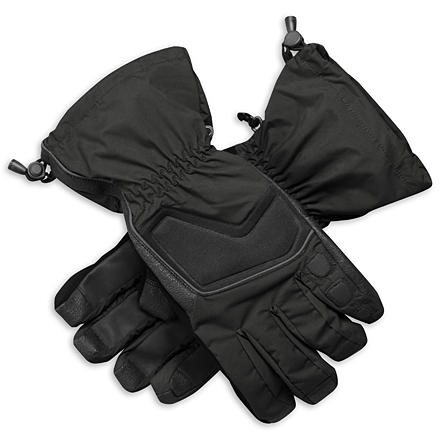 What do you think about this product?
Have questions about this product?
Quality Gloves for $55.00
Warm, comfortable gloves well constructed of quality materials. Completely removable fleece liners allow quicker drying after a long day of hard skiing. Shells may even be worn without the soft liners and still be fairly comfortable. Gauntlet design prevents snow from reaching your wrist during deep powder runs. Omni-Tech material is used in liner, not Gore-Tex as erroneously reported in the other review. Only my little niece and nephew need help getting their gloves on. Only issue is if your hands are very big, even the XL size might be barely large enough.
I had these gloves last winter, and now into this winter and I am searching for a way out. They aren't very warm, but they are a huge hassle. If you try to take your hand out, most of the time the inner glove will come out with it. If you want to just wear the shells and you take your hand out, the entire liner will come out with your hand because it's not sewn or even glued in. Once the liner is out, that is basically it. The Gore-Tex liner covers up the finger holes making it almost impossible to get your fingers back into the glove. Average time to get it back in is probably a half hour. My best advice is to throw them away after you've bought them and save yourself the time and pain.