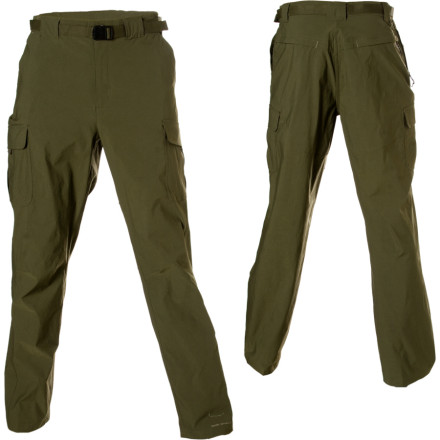 Detail Images
Avid outdoor enthusiast, if I can't get there by foot or by paddle, I ain't goin' also a Ground Search and Rescue Volunteer. Purchased these pants over a month ago and will be order more.....I've owned hiking/climbing pants from all the major companies and these have been the best yet!
I love, love, love these pants. I took two pair with me on a recent trip to Kenya, and they were perfect. They are very light, very comfortable, and dry very fast. I will buy more of these in the future.
They seem rugged and light enough. They are pretty comfortable and will work very nicely.
I bought several different pair of similar pants of varying brands to compare. I returned all the rest and kept these. Love the fit and the strong yet stretchy fabric. Lots of nice features. After a few days of wearing these ordered two more pair. My favorite everyday, office-to-crag pants.