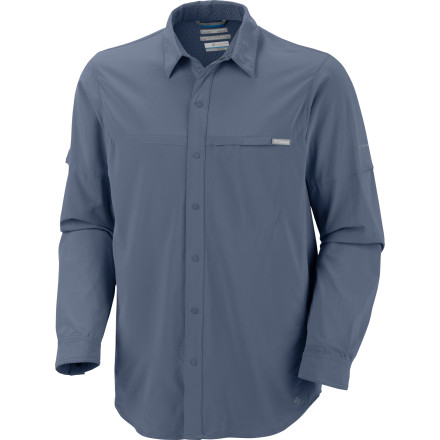 Detail Images
What do you think about this product?
Have questions about this product?
this was a great shirt, I took it to Nicaragua for two weeks as one of my three shirts. It got worn the most. I appreciated the protection the super collar provided. Just unfold it and it covered my entire neck. The snaps to hold back the sleeves were very usefully. It was a little big for me in a small. 5'6'' 135lbs
This shirt is amazing! The fabric is very nice and light and the shirt looks good enough that I wore it to a graduation. I stayed nice and cool in the 90 degree sun while taking pictures. The only problem I had was after about 3 hours of a long, boring ceremony inside, I was freezing and had to step outside to get warmed back up.



Excellent quality, fit and the cooling is heavenly!