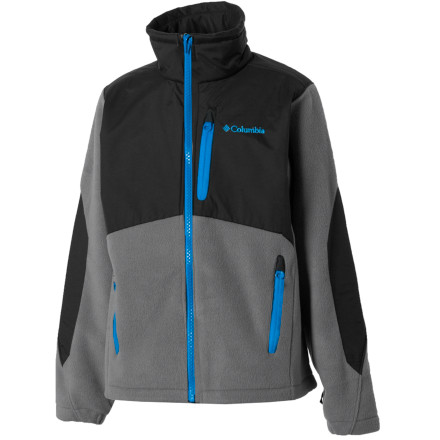 Detail Images
On a scale of mildly comfortable to 'oops I crapped my pants because this jacket is so buttery smooth, the Columbia Boys' Ballistic Fleece Jacket registers a delicious chocolate chip peanut butter sandwich. Confused? Your little guy knows what we're talking about, but to put things in simple terms, this medium-weight fleece has a low weight, rugged durability, and ample warmth.
I got a great deal on this jacket for my son. It does run just a little on the small size so keep that in mind.
Columboa Ballistic jacket
warm, comfortable and by far my favorite jacket. love it.