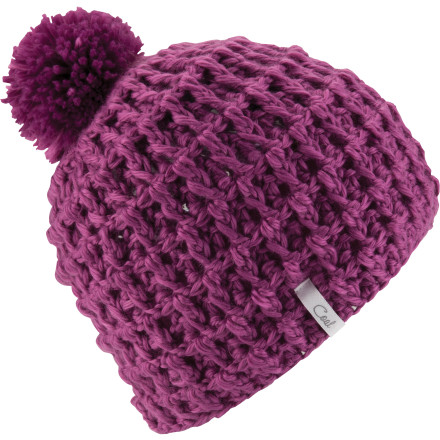 Colors
Description
Finish your vegetables, then you can have waffles.
After all those crochet and shuffle-board lessons with grandma, you've come to appreciate warm hats like the Coal Women's Waffle Beanie. Sized to fit your head without too much sag, this silky smooth acrylic lid will keep you toasty warm next time you have to help Ms.Gunderpants cross the street with her six cats and three miniature poodles.
Unanswered Question
Is there a matching scarf and gloves?
Is there a fleece lining?
I love this beanie.
It's comfortable, stylie and soft.
Everything you ask for in a beanie, really.
It's a bit floppier than I expected, but I do have a tiny head. That said, it's still pretty adorable in action.