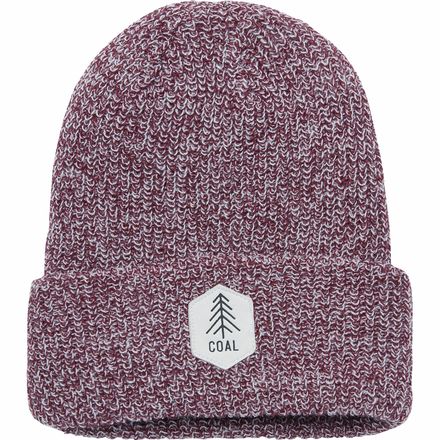 Description
Howl away.
Coal added a wolf patch to the side of the Scout Beanie so you can give this hat to a buddy and add him or her to your pack. Fine acrylic material feels buttery smooth and the cuff-style shape gives a nod to the watch caps of yesteryear.
Short and Sweet.
Familiarity:

I've used it several times

Fit:

Runs small
Like a previous review stated, it's a pretty shallow beanie with a decent fold, but looks dope regardless. I've just been folding it up a little extra and letting it sit behind my ears instead of covering them.
Also, people tend to like the burgundy colorway a lot, I get lots of compliments with this one.
Shorter profile.. but still sweet
Familiarity:

I've used it several times
More so my head is just big. Definitely a short profile, you can uncuff it and it looks fine, but I like cuffed beanies, and it makes me sad to uncuff it. The fabric is so gloriously soft and luscious though I'm probably going to keep it anyways and uncuff it or wait till my massive brainskull stretches it out.
It has a wolf. What more do you need?
I've been wearing this beanie throughout the winter and I like it quite a bit. I have the black one and it's more of a marled charcoal, but it's quite sharp looking. The material is comfy, soft, and stretchy. The only drawback is that it has a short profile so it's hard to really pull the thing down and completely cover your ears, unless you want to un-cuff it, which hides the wolf patch. And, let's be honest here, the real selling point is the wolf patch. It's not quite as awesome as wearing an actual wolf's head on your head but it's maybe sort of the next best thing.