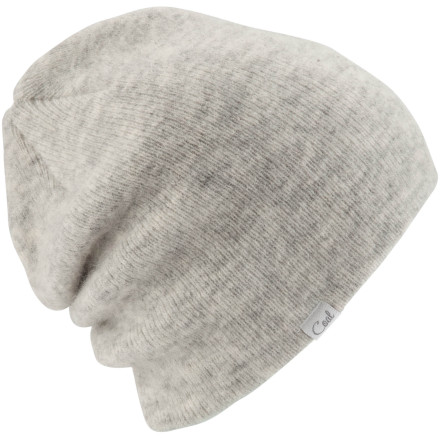 Colors
Comfort comes first for the Coal Women's Ruby Beanie. The wool and mohair blend fabric gives it a super-soft and cozy feel.
Wool and mohair blend fabric
Thicker than appears
Fit:

True to size
This hat is the same colour as it appear online and is very soft. The reason I am posting is to share that it is much thicker than it appears and so it does not "slouch" down very well/at all. In this photo it looks nice and relaxed however when it arrived it was much more structured and "stiff" than I anticipated. If that is look you are going for then buy this hat it will be wonderful...if looking for a more relaxed look try something different.