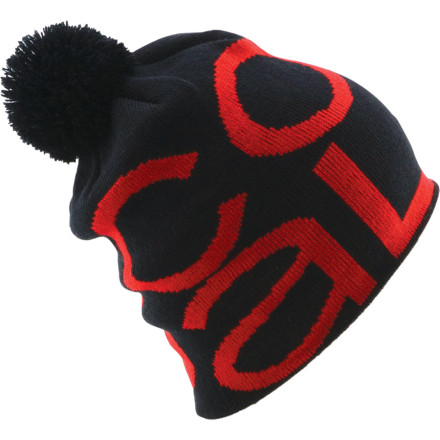 Colors
Description
They can't keep up with your skiing, but they can definitely keep up with your drinking.
Keep the Coal Logo Beanie in your jacket pocket, so when you take off your park helmet and grab a tall-boy you don't have to reveal your winter's harvest of greasy hair. Those Orange County chicks on the deck don't want to see your hair, but they might want to see the view from your tiny apartment.
Unanswered Question
Always rode with the Coal Team beanie. Had a bunch, and the box contains them was stolen from my moving truck!



Does this hat match the fit of the team?



Large head, love saggy steezy hats.
Go Necks!
Familiarity:

I've used it several times
It's nearly homecoming season and I needed a sweet hat sporting my college colors. A fine product at a fine price!
Best Answer
Not as much baggy, but it's a good bit longer all around than other beanies
Is this kids a baggy hat cause that's what...
Is this kids a baggy hat cause that's what I'm looking for?
Depends on how big your noggin is, but yeah, its more of a toque style...
I love my coal beanie. It's stylie, comfy, warm and high viz for low light photos. The stretch elastic in the fabric makes the beanie super comfy for touring, riding and just hanging around the cabin or town. Coal is good stuff!
If you're looking for a beanie that will keep you head and ears warm, then you will love The Coal Logo Beanie. Soft, warm and worth the cost.