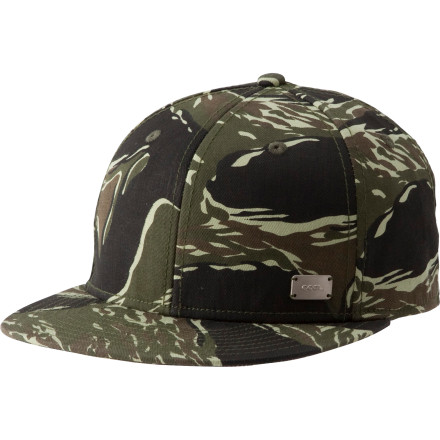 Community Images
Throw a fresh tilt on your Coal Men's Leroy Hat and climb through the window of your beat-up station wagon—it's almost time for you and your adjustable-fit flat-brim to dominate the demolition derby. Good thing you've been getting into fight-shape by nourishing yourself with tallboys and chew for the past two days…maybe give the Leroy's metal trim a rub for good luck.
another great snapback to my collection!
I'll admit it. Until I got the Coal Leroy Hat - Men's in new red plaid, I had a closet of zero flannel. Now, I believe this hat has converted me. A good style with muted plaid colors keeps me looking good and the adjustable fit is slightly smaller than normal, but I wear this one a bit higher on my noggin for a bit of air conditioning. No wonder Coal started with hats, this one is a winner!
is there a snap in the back or what?
is there a snap in the back or what?
There is a strap in the back.