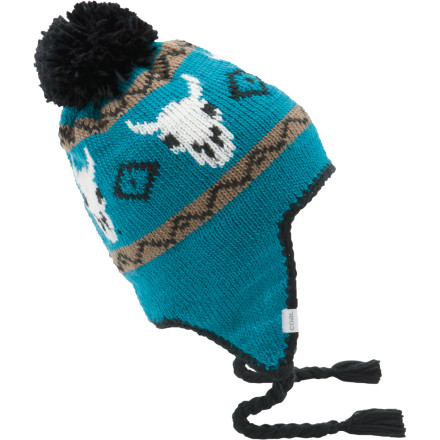 Even if you wear your homemade buffalo poncho out on a nice January afternoon in Fargo, you still have to slip on the Coal Dakota Flap Beanie to keep your ears from freezing solid.
What do you think about this product?
Have questions about this product?
Got this the other day. The inside is lined with a fleece material so its not itchy on your head. Fits nicely on your head and has a little extra room at the top incase you have a big dome! The opening around your face is perfect size for your goggles. Since Dogfunk doesnt have this one anymore grab it if you see it anywhere else online if ur looking for something a bit different that'll still get the job done.
Pretty cool for a dome warmer
Bought this for my nephew, and he was pretty thrilled. It is super soft, and has plenty of room to grow. I tried this on myself and it fit quite well. Though it's not specifically a kid's beanie, it fit him great.