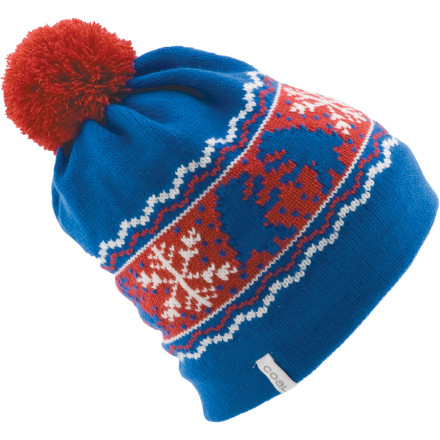 Throw the Coal Airbear Beanie over your shaved head, hop on your hog, and head out to kick the shit outta random beaters. This hat is so damn badass that the gapers will thank you for splitting their lips and taking stealing their Vespas.
its a pretty cool cap, but either my dome is enlarged or the hat just runs small. even if my head was shaved clean it would fit rather tightly. my kid will dig though.
, ☃bcs_badge_alumni_label☃
Sweet Beanie!
Great beanie. Fits pretty snug when I first put in on. Killer graphics. You can't go wrong with this thing. My dog liked it so much, she chewed off the poof ball. Definitely going to order a second one.
Great beanie! I've got a big dome and this hat fits it perfectly. It keeps the ears nice and warm and is able to stand up to the high winds at Jay, no problem. The color and graphics pop, couldn't have asked for anything better.
Good fit, good quality, great looks