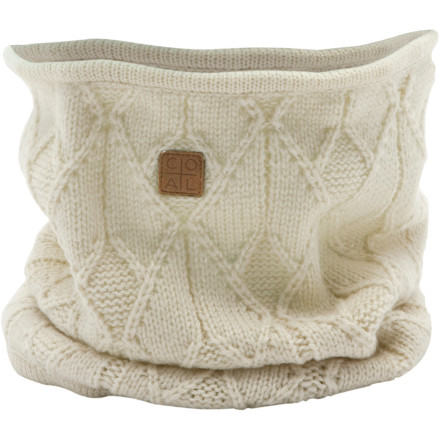 Slide on the Coal Aden Neck Warmer and take time out from techy neck wraps. In-your-face neon styling and quintuple-vented-heads-up displays aren't for everyone; some folks need something a little more refined. It's ok, the Aden feels your pain.
What do you think about this product?
Have questions about this product?
I've had fleece but got wet quickly when it's snowing. Coal warmer is longer than expected but easy to get on and off and kept me warm and dry. Worth it for not having the hassle you get from fleece sometimes.
The product description is very fitting and describes this neck gaiter well.

It does feel nice around your neck, but is a bit bulky. When you pull it up on your face and over your nose, the fit is great. Nice overall, and keeps you warm.

However I would consider some of Coal's other polyester gaiters as I could just throw them in the dryer without any worries.
Stylish and user friendly
I got it in fuschia color, not bright as shocking pink so ok for a guy. easy to pull up to cover mouth and nose with single hand with glove on. Would get a women for my girlfriend if mine is too big for her (don't know if they are different in size for men and women)