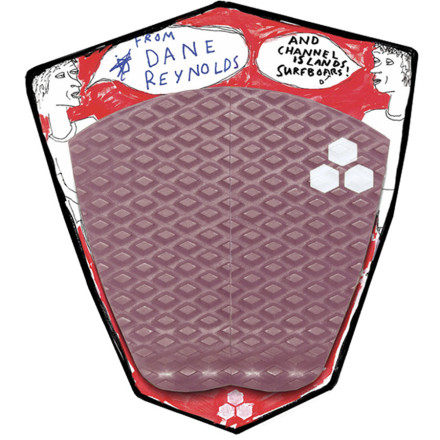 Stick to your board with the Channel Islands Dane Reynolds Pad. How else do you think he stays put? Glue? We think not.

Flat, two-piece design easily adjusts to various tail widths
Gripy material provides solid traction when you need it most
What do you think about this product?
Have questions about this product?