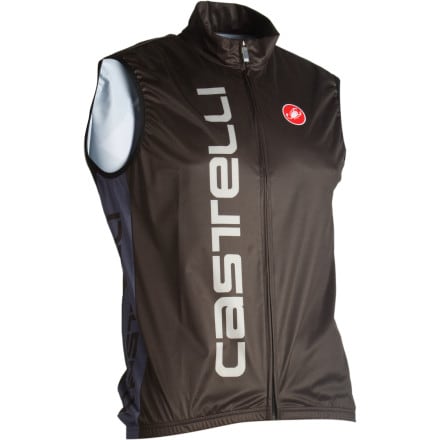 Detail Images
Description
Stop the chill.
Getting to the top means two things -- you're done climbing and it's about to get really cold. Before you leave the house, stuff the Castelli Mortirolo Wind Vest in your jersey pocket so you can enjoy the reprieve from the grind of the climbs. After all, those famous Alpine descents are too amazing to ride slowly.
The Mortirolo is built much like your typical wind vest and is designed to be as lightweight and packable as possible. There is a single pocket on the side of the vest. There aren't any cape vents in the back, like you'd see on vests designed for longer trips. The Mortirolo is a descending vest, and while it will function in other roles, riders that typically run warm will find the lack of venting noticeable over the course of a longer ride.
The Castelli Mortirolo Wind Vest comes in Black/grey and in six sizes from Small to X-Large.