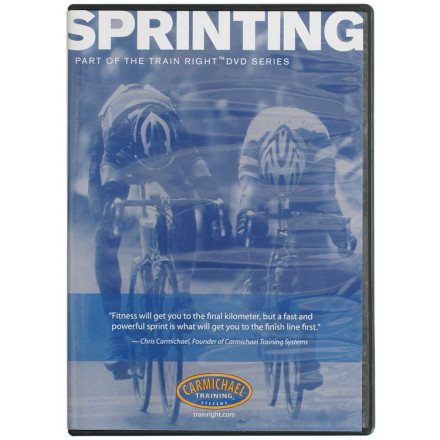 Detail Images
Of course, explosive power is an important requisite for top level sprinting, but so is the right mindset. And all of this would be lost if not for an ability to be in the right position in the race, at the right moment. Craig Griffin, an 11 year veteran as USA Cycling's National Team Coach, works through this and more in this Sprinting DVD to help you maximize your sprinting prowess.
If sprinting is your weak spot, you'll love having this Carmichael Training Systems Sprinting DVD. You'll learn how to maximize your training time to concentrate on the things that will actually help you develop you sprint-specific power. And since all races can't finish on the same kinds of roads -- some flat and fast, some technical, some into the wind -- you'll get tips on how to produce maximal efforts under a variety of racing conditions to produce successful results.
The Carmichael Training Systems Sprinting DVD is a 60-minute workout. You'll benefit most if you use a heart rate monitor in order to keep track of your body parameters. However, a powermeter will be even more useful when training along with this DVD.