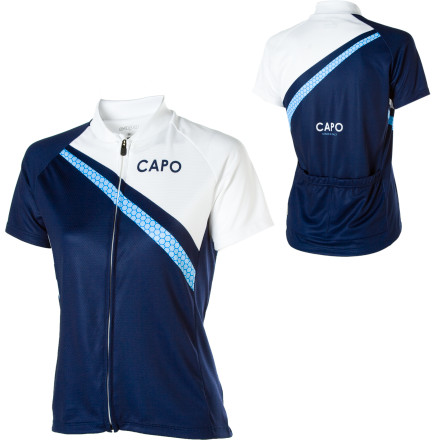 Detail Images
All kinds of good things have been happening since the mayor donned the Capo Women's Arona Short-Sleeve Jersey and took up cycling. Everyone will admit that the slim fit, looks great on her, which is why she loves it so much. Serious cyclists roll their eyes, but can appreciate the moisture-wicking, quick-drying properties of the Arona, as well as the two back pockets for a spare water bottle and some energy bars. They can also appreciate the new bike lanes popping up everywhere and her efforts to bring a stage of the state tour to the town.
Very nice quality and styling, but just a wee bit too small for me. I wear both XS and S sizes in Pearl, if that helps.
Love the shirt but the sizing is small (made in Italy) and my size was not available. So order one size up from your normal American size.