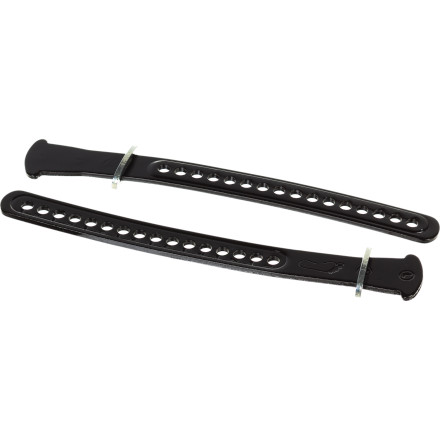 Give your crampons a more anatomical curvature with the CAMP USA C12/C10 Steel Linking Bars, then scamper up your next frigid project.
What do you think about this product?
Have questions about this product?
Hello, I have a set of new Grivel G-12...
Hello,
I have a set of new Grivel G-12 NewMatic crampons but they have 162mm standard bars and are too small for my size 48 SCARPA Freney boots. I need the Grivel 190mm Long Bar but am having trouble finding anyone to sell them to me.
Do you think these CAMP 175mm bars would fit my Grivel G12 or be adapted to fit?
Thanks
Personally, I wouldn't recommend using anything other than from Grivel, especially with crampons. Fit is important, but if you can't find the long bars, I'd consider sending them back and finding something that you would be able to get the long bars for. That's what I would do if I was in your situation. Hope this helps!