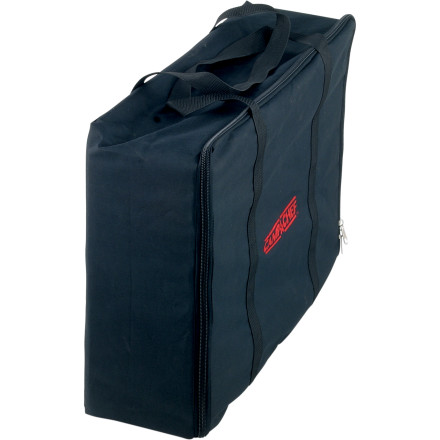 You have all your weekend supplies neatly boxed and ready to go; now do the same for your Camp Chef Sport Grill Barbecue Box and transport it in its own Carry Bag. This weather-resistant carry bag features a large industrial easy-glide zipper and wrap-around handles that balance the load of the box so you can easily carry to and set it up at your next camp-out or tailgate.
What do you think about this product?
Have questions about this product?
Works fine, as advertised
Familiarity:

I've used it several times
I bought this bag to fit my Primus camp stove. It's not exactly the right size, but it works fine. The only thing I would change is that the zipper inside actually rubs against the surface of the stove, which may scratch it. A flap to cover the zipper would be helpful to protect from both scratches and debris. I like the nice big zipper pulls.