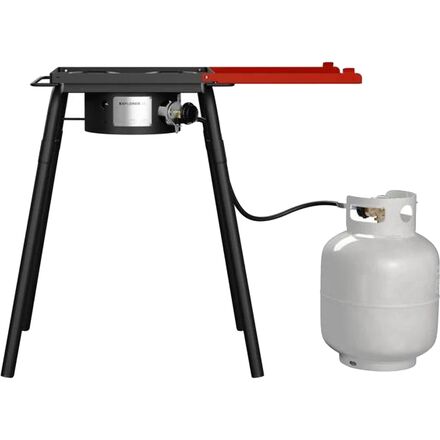 Colors
Description
For a smaller herd.
When you're limited on space, or you just don't need to cook for the entire herd, the Camp Chef Pro 30 Camp Stove is the perfect addition to your outdoor kitchen. Just because it's smaller than the Pro 60 double burner, doesn't mean that it can't cook up a storm. It features a 30,000 BTU burner — that's serious heat, enough to cook anything from pancakes to a slow roasted Dutch oven dinner. Even with all of that firepower, it's still compact and portable. Built from steel with a cast aluminum burner, it's durable and the burner resists rust. The adjustable legs are also removable for storage. It fits well into an emergency preparedness kit. So, grab a sleeping bag and head to the nearest campsite to show off your gourmet skills.
Output: 30,000 BTU
Steel body with cast aluminum burner
Square-top cooking surface for single burner accessories (sold separate)
Foldable side shelf
Regulator and 3 foot hose included
Share your thoughts
What do you think of the
Camp Chef
Pro 30 Camp Stove
? Share a...