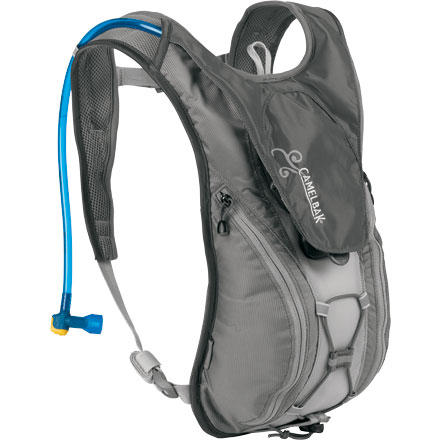 Do you recieve a bladder included in the...
Do you recieve a bladder included in the price?
I want a pack for trail running and I'm a...
I want a pack for trail running and I'm a little leery of a pack without a waist strap. Does the Dream bounce much when running with it?
yeah, i'd say you'd be safer getting one with a waist strap.
I have broad shoulders than the average, so if the straps are not fastened snugly they have a chance at rubbing my inner arm by the pit. Its only happened twice. Not a big deal I fasten it up and I'm off again. Its small and excellent for a day journey. I jog with it bike with it and hike with it.
Very happy. Great for roller blading, short biking and hiking. 3 small pockets plus bungee cord for extra layer. Easy clean, wide mouth for ice cubes. Fits well on my small frame.
this pack is the perfect size and i love the colors too. highly recommended.
i love this bag, it adjusts well to fit you perfectly and held just enough water for a 4 hour hike, plus it does a great job of keeping the water cool even when you're in direct sun the whole time.
I was hesitant to use one. Fits well (I'm 5'7") and has chest strap that helps keep pack in place on steep vertical downhills. Has two sides pockets for feed, chapstick, etc. Bungee cord great for layering piece. One catch - sometimes the strap rubs on my collarbone.
, ☃bcs_badge_alumni_label☃
The name says it all
LOVE my camelbak dream pack. Great fit and lots of pockets to carry tubes, tools, snacks etc. My favorite part is that it has the external bungy cord so I can stach my extra layer and forget about it.