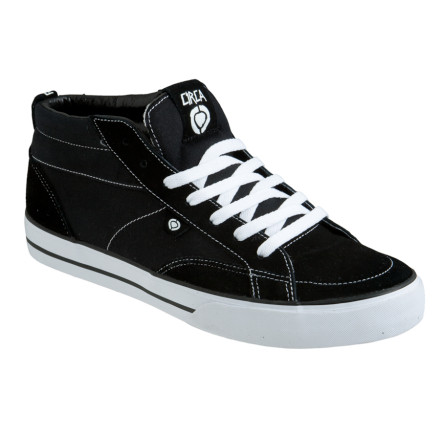 Detail Images
These shoes ROCK! Very confortable and stylish...Two thumbs up for this product! You can buy the exact size `cause these shoes run true to size.
According to my son, Michael...."It's all good!"
Thanks Chris, I was waiting for a review on these. Ive been casually eying them for a while.
Props dood.
This is a great shoe, if you are not looking for something that feels like a marshmallow on your foot. The cut is a mid-top, so you get ankle support, but it's got minimal padding on the tongue and collar, so you still feel plenty. The suede/leather combo is nice, and the green C1RCA x Real is the one that I got, so you know it's hot.